Innovative Services for Students with Autism Grant Award Program
Increase local capacity to serve students with autism ages three through 21.
Interested in Applying?
Please complete the online application or contact us for more information.
Use this document to preview the application questions and collaborate with partners.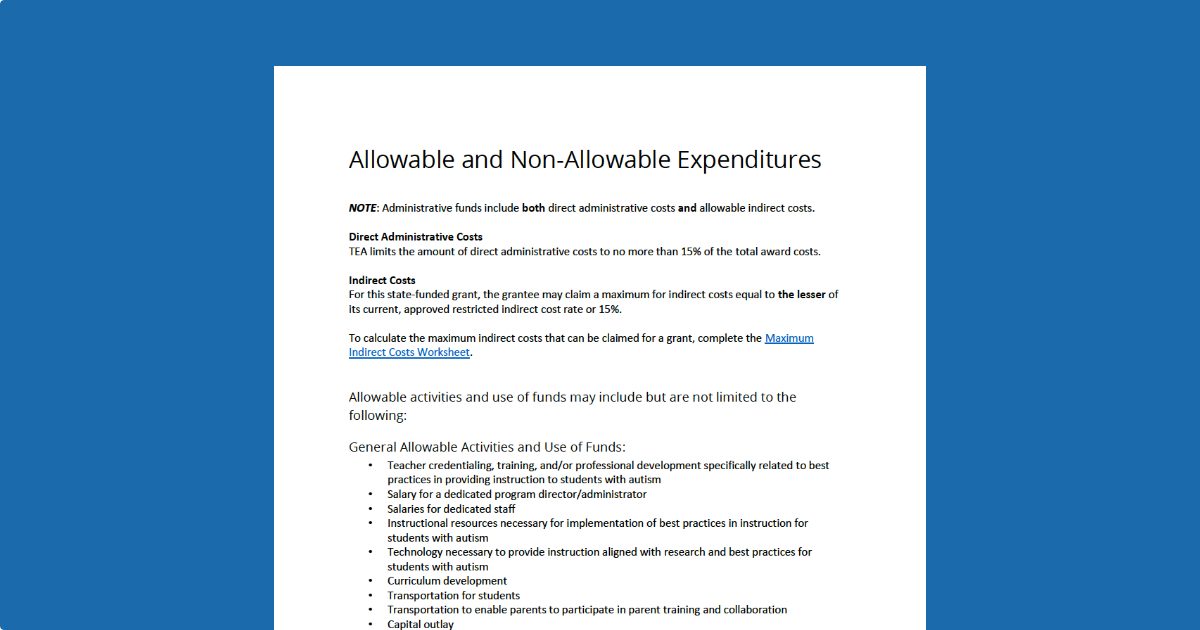 Overview of the grant's allowable and unallowable activities and use of funds.
FAQ document covering eligibility, the application process, and program-related questions.
© Copyright 2007-2019 Texas Education Agency (TEA). All Rights Reserved.